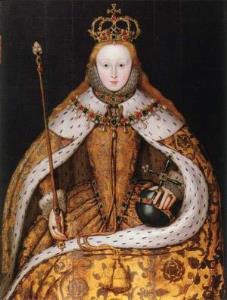 A new year brings transition. Transition can be awkward and even scary, but you have a good Father who has picked you as his favorite. I recently watched a couple of documentaries about Queen Elizabeth 1 of England. She was a powerful leader for 46 years. She was bold, and she knew her own mind.
Though she never married there was one man in her life who was her favorite. She had a serious weak spot for him. She gave him her ear, positions of influence, and great financial provision even when people around her thought she was being foolish and too extravagant.
When her favorite died too early, she poured her favor onto his son in his place.
As I got to know a bit about this powerful ruler I was so struck by what it means to be a favorite. Favor opens doors to you that would never open otherwise.
God's heart is turned by you and towards you. You are His weak spot.
You can move forward into this next season of your unfolding destiny with faith and confidence because your Daddy God is crazy about you.
As we transition into a new year let's go in with peace!