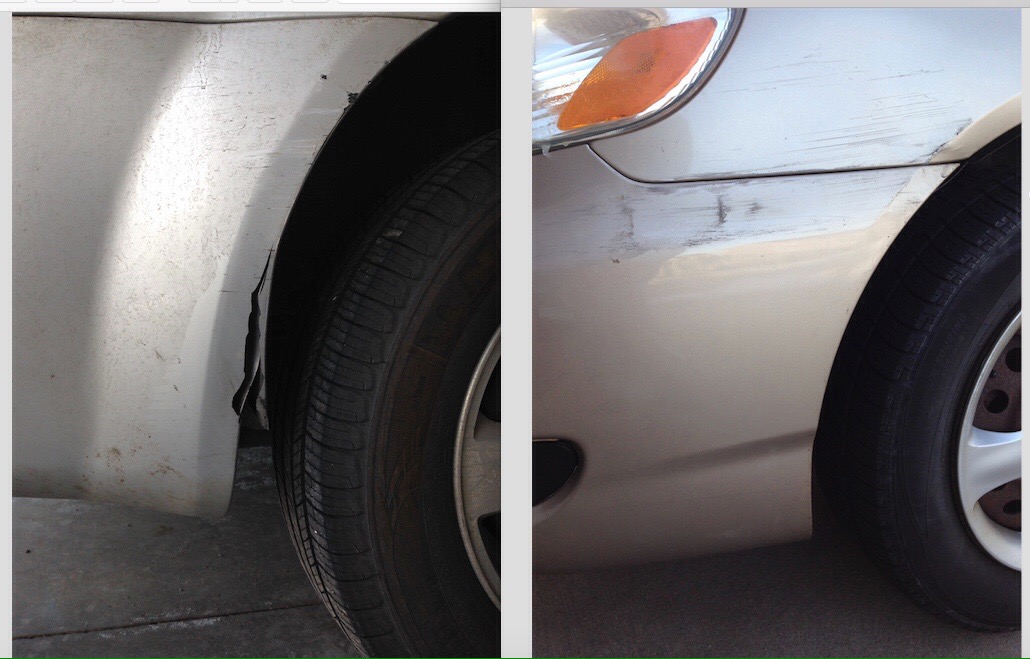 I have no idea how I can drive through a messy snowstorm and make it home unscathed, only to wreck both of my vehicles in my own driveway a couple days later when the weather is totally fine.
I do have a few lame excuses for how it happened:
Our car had been at the mechanic shop for a couple days and I got very used to it being gone,
I was in a hurry to get all the kids and all of our stuff into the van and to church on time,
It was pitch dark outside so when I glanced at the driveway all I saw was black,
Normally on Wednesday nights Christopher would have taken the car and headed to church by this time, but he was in Brazil preaching in a bunch of different churches.
None of these excuses make what happened much easier to bear. The fact of the matter is I just plain forgot that the car was in the driveway. I put my van into reverse, slowly backed up, and crunch! I paused. I was puzzled.  What in the world was that? Crap, oh yeah. 
Judah and I both got out of the van and looked around, but it was so dark out that we couldn't really tell how much damage had been done. We got back into the van and headed to church.
The fact of the matter is no matter how much damage was done it just wasn't worth losing my peace. I knew it was an important moment for my kids too. They needed to see mom not freak out over something that was clearly not a fun situation.
It may cost money to have the vehicles repaired, but money is just money. God provides what we need, and we use what He provides to take care of our needs.
Of course I would prefer not to spend money on repairing both of my vehicles, but hey, it is what it is.
The fact that this is the third time in my life that I have backed into a parked car should be laughable. I may not be laughing at it yet, but I am choosing to let it go.
Life is too short to stress over things that are not a matter of life and death.
Word to the wise: don't park your car behind me!